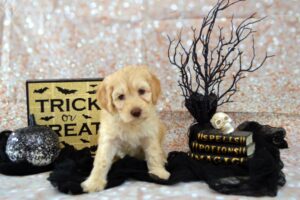 Dog Food
We feed our dogs Life's Abundance brand dog food and treats. We love this food because it has NEVER had a recall, has great ingredients, and makes our dog's coats look beautiful! All of the puppies are raised on Life's Abundance, and will be eating it when they go home.
If you have questions about dog food, we would be happy to make additional suggestions.
ID Tags
We prefer the CollarTags™ for Adjustable Length Nylon Collars for the 3/4 inch collars. Always include your names, Address, and phone number
Recommended Supplies
We have a couple suggestions of items you may need to help you get started. This is a list of recommended supplies that can be purchased through Amazon:
Find our favorite toys, crates, and grooming supplies below. Just click on the image to view the product on Amazon.
Here are some shampoo and conditioning products that we recommend. 
We love these brushes! Everything by Chris Christensen is great, but these brushes are perfect for all of your daily grooming needs.
These are some other grooming tools you will want to have on hand.
Although we get most of our treats from Life's Abundance, these are some other toy and treat options that we love. Please Note: We only recommend the Y-Bone shape of the Benebone. There are risks associated with some of the other styles.
Your pup will love this bed. It is super comfy, and machine-washable.
This is a lifesaver! Hook it on to your leash to ensure that you are never out of baggies when you take your pup for a walk.
Bark Box
Our pups LOVE their barkbox, and we love the toys! We get the SuperChewer box, which provides us with several extremely durable toys for our dogs to love. If the toys alone weren't enough, the healthy snacks and treats that are included are great as well!