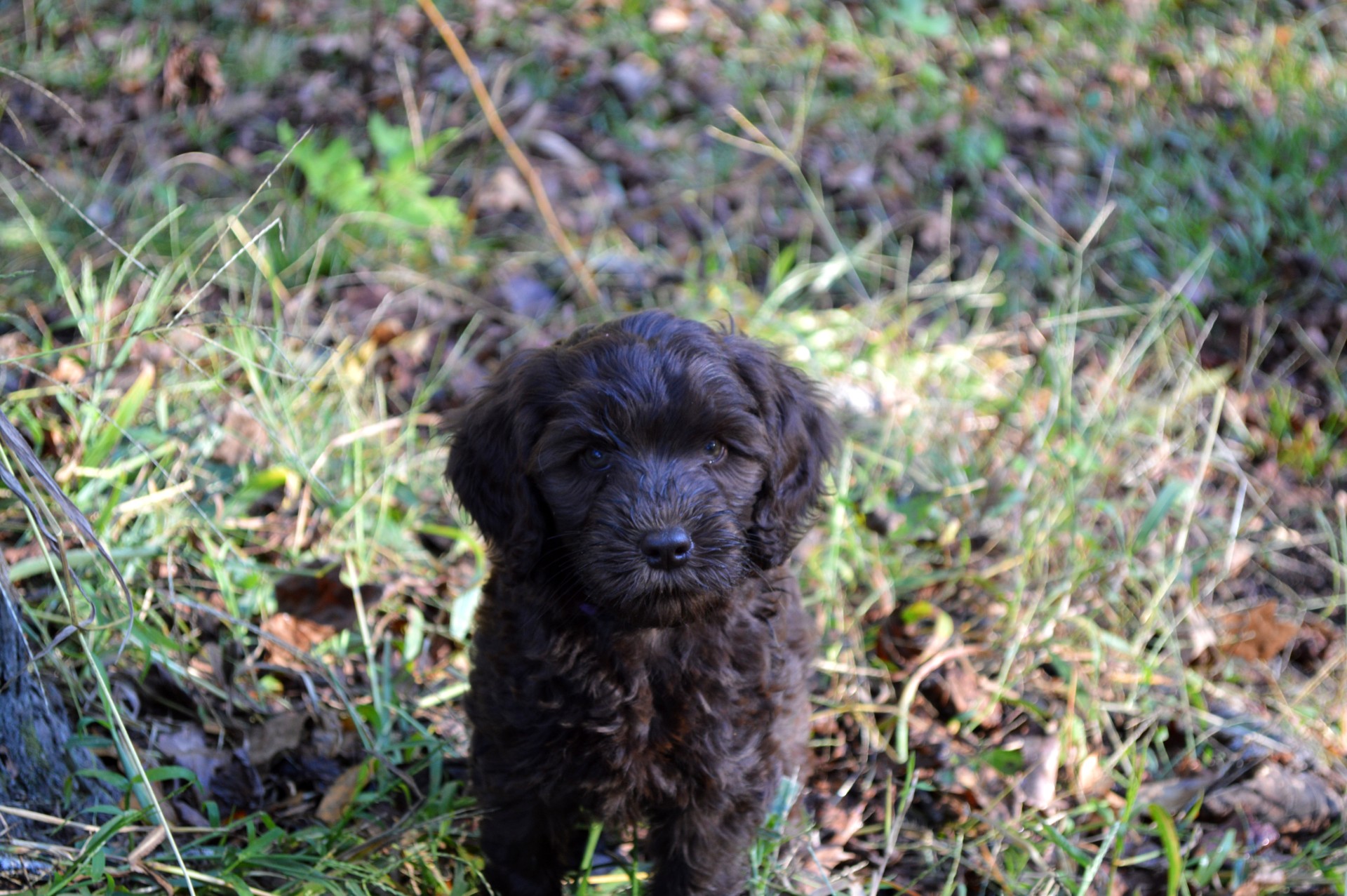 Australian Labradoodle Purchasing Information
Labradoodle Pricing
All companion puppies are $3,000 (plus tax) regardless of gender or color.
Your new best friend will have:
Registration with the Australian Labradoodle Association of America (ALAA)
A 2 year health guarantee
Been microchiped
All age appropriate vaccinations and worming
A puppy pack (with a toy and baby blanket with sibling scent)
A puppy that is well socialized with adults, children, dogs and other animals
Begun potty training
Had lots of hugs and kisses
A lifetime of support
The perfect family!
What we need from you to get started
Fill out our puppy application so that we can learn more about what you want in a new best friend.
Submit the application
You will be contacted as soon as possible pending availability as listed on our website
Once your application is accepted you can submit your deposit to reserve your spot on our waiting list.
What you can expect
After the puppies arrive we will keep you involved as they are growing by posting pictures on our website as well as sending you weekly emails with updates.
As the puppies personalities develop we will begin matching them with what you are looking for, taking into consideration your lifestyle.
At the age of 7 weeks we will match you with the best puppy that fits your individual desires and specific needs.  At that time we will send you a photo of your puppy.
Our goal is to match you with the perfect puppy so that you have a long and happy life together!
When the puppies are 4 weeks old the remainder of the purchase price is due ($3,000 + tax)
Your new best friend will join your family between 8 and 9 weeks old.
Visitation policy:  I am very sorry but we do not take visitors into our home.  Please understand that we are a small in home breeder and do not have a kennel facility that is available for visitation.  With multiple requests to visit each week we just can not handle the interruptions to our home life or the care of our puppies.  The vast majority of our dogs do not reside here in our home but live as treasure family pets with their Guardians.  At present there is only one breeding dog that lives under our roof full time.  Parvo virus is a real threat to the lives of young puppies that are not fully vaccinated and we absolutely do not take visitors to see the puppies.... ever.  Canine Parvo Virus is a deadly communicable disease.  It is transferred on shoes, clothes, tires and hands and can easily be picked up and carried on the soles of your shoes without you knowing that you have been exposed!  So please be understanding about our no visitor policy, it is only for the sanity of our family and the safety of our puppies!
When planning a trip to our home to pick up your new puppy, we ask that you not visit other places where dogs have been prior to visiting.  Parvo virus is very persistent and difficult to get rid of... Parvo can live in the soil for up to 3 years.
Warranty and Contract Information
Shipping
We are near the I95 corridor and are a convenient drive from many locations in Virgina, North Carolina, and South Carolina.  We are also within easy driving distance of Georgia and Tennessee.
It is always great to have our puppies picked up by their new families but we realize that isn't always possible.  For a small fee we can deliver the puppy within a reasonable driving distance.
If you choose to fly your puppy we prefer for them to fly in-cabin with you.  We are conveniently located within 45 minutes of the Raleigh/Durham airport (RDU). We are, upon occasion, available to bring your puppy to you, or have it sent using a courier for an additional fee.