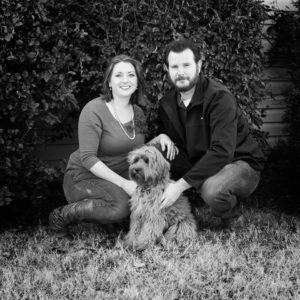 Welcome to Prestige Australian Labradoodles!
We are a small Australian Labradoodle breeder in Southern Wake Couty, North Carolina.  We breed gorgeous, sweet Australian Labradoodle puppies.  Our dogs are part of our breeding program because of their excellent temperament and wonderful conformation. We take pride in our lines which not only produce wonderful dispositions, but can be traced back to the original Australian Labradoodle lines of Teagan Park and Rutland Manor.   All dogs in our program are OFA certified against genetic disease.  Many of our pups have gone one to serve in therapy type roles. We offer temperament testing as an additional option if this is something you are interested in.   Contact us to learn more about how to purchase one of our Australian Labradoodle puppies!
Prestige Australian Labradoodles is located in the Suburbs of  Raleigh, North Carolina. We are just off of I-40 with easy access to I-95. Our home is within convenient driving distance of Southern Virginia (VA), and Eastern North Carolina (NC).
We are also within a driving distance of South Carolina (SC), Georgia (GA), and Tennessee (TN).
We are able hand deliver puppies to families that are not within driving distance, with the use of a Puppy Nanny for an additional fee. Please contact us for details if you would like to consider this option. Due to current circumstances, we are not currently delivering puppies internationally.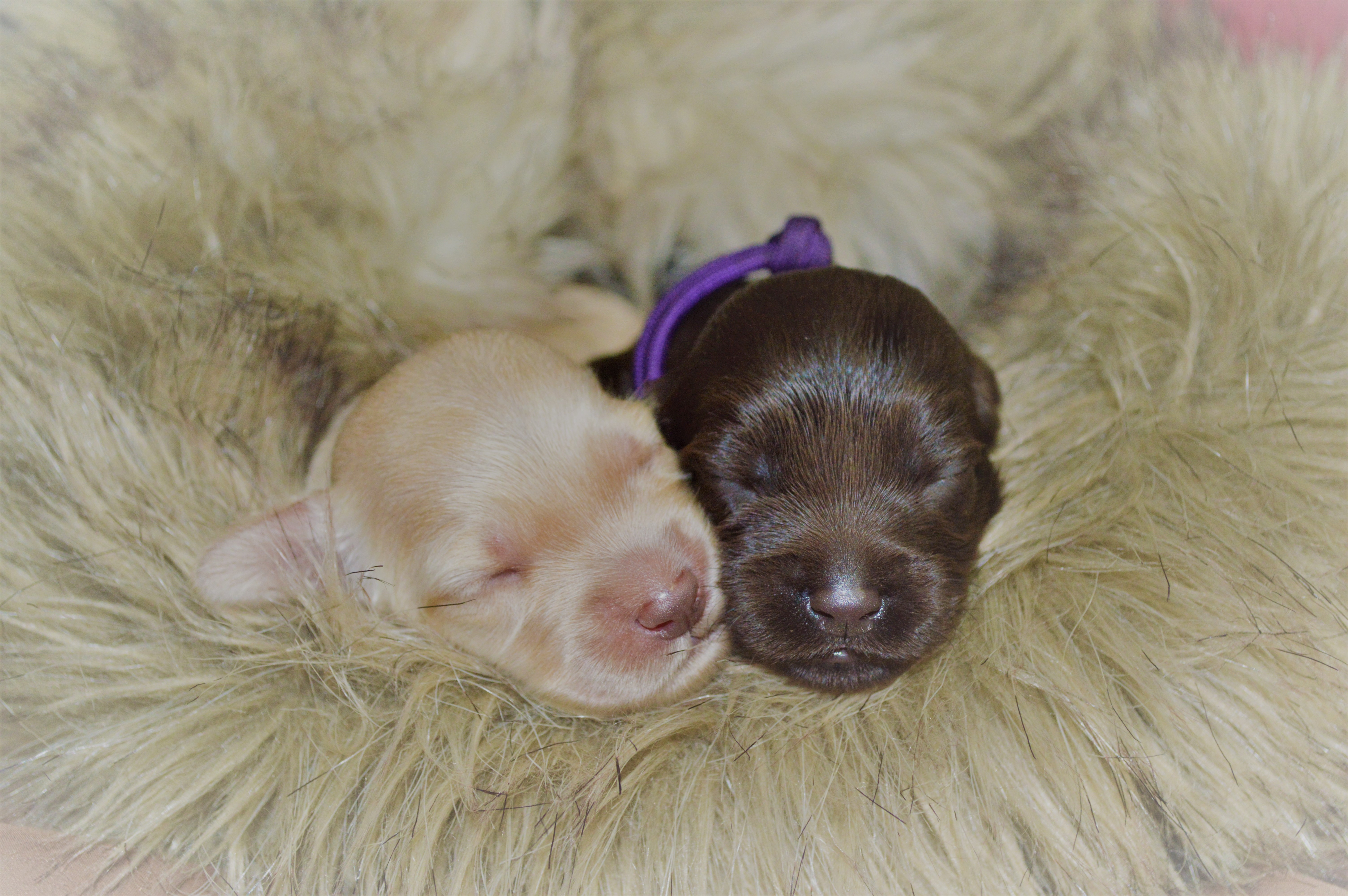 Our Puppies
We Guarantee our Puppies!
All of our dogs receive extensive testing to confirm that they are free from genetically transmitted diseases. These include OFA Testing for hips, elbows, and eyes, as well as EIC(Exercise Induced Collapse) and prcd-PRA (Progressive Retinal Atrophy). We are able to provide each of our puppies with a two year health guarantee against any debilitating genetic defect.
We train using ENS and Puppy Culture!
We use both the ENS and Puppy Culture protocol when raising our puppies. These methods stimulate puppies early neurological systems in a controlled way, and support healthy growth and development. Puppy Culture helps puppies to be open to new sights and sounds, and to become quick learners when introduced to new tricks and skills. All of our puppies are raised in our home, living alongside of us, receiving socialization with other pets, as well as people of all ages and backgrounds. Your puppy will come to you ready to take on new adventures, meet new people, and learn all that you have to teach them!
Watch this video in order to learn a bit more about Puppy Culture:
Our puppies are crate trained, leash trained, and partially potty trained before being sent home with you!
We begin crate training, leash training, and potty training to puppies as early as three weeks old, so that when they come home with you, you can focus more of your energy on loving them, and less energy on introducing these new skills. Don't worry, we will walk you through the steps that we have used with the puppies so that you can continue to support these new skills at home, and provide the puppy with an easy transition.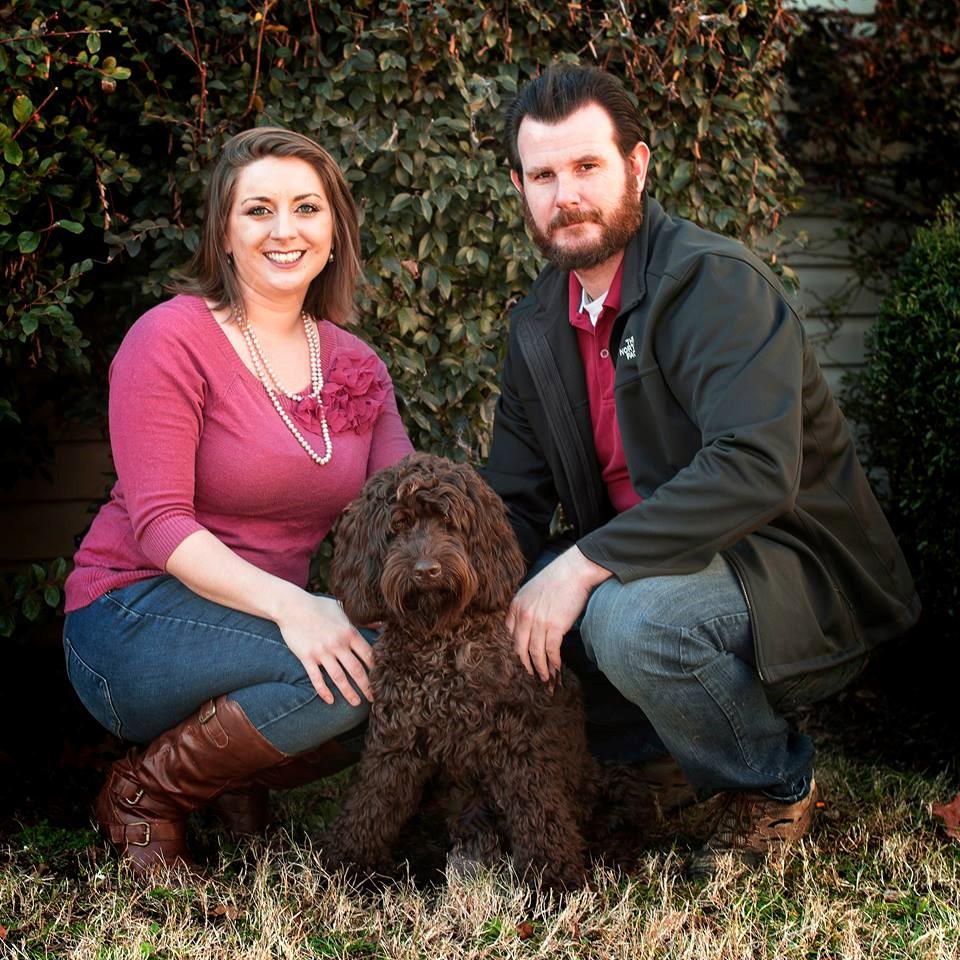 Our Story
Tom is an Army Veteran, after serving his country faithfully for 14 years. He has seen, first-hand, the pain that can be caused by the traumatic experiences that soldiers encounter. It is his dream that our dogs will go on to provide emotional support to those who suffer from PTSD. This is why we chose to breed Australian Labradoodles. They are amazingly compassionate dogs, who are able to recognize the emotional needs of their owners with little effort. They are energetic and playful, yet loving and always up for a snuggle! On top of that, our dogs are guaranteed to be hypoallergenic and non-shedding, making them ideal for work in hospitals and schools. Christina is a school teacher, and has seen how big of a difference an emotional support dog can have for students who face various challenges. We work hard to select dogs for our program that exemplify the characteristics needed to serve in therapy type roles.